Residential Claims
Handling your residential claim, yourself, whether for a burst pipe, slab leak, hail, water, wind, flood, lightning, fire, or vehicle impact, can be daunting and cause undue stress and aggravation. River City Claims Public Adjusters work for YOU, the policyholder (Not the insurance company), and handle your claim from start to finish. We will negotiate the maximum settlement, giving you peace of mind that your claim was handled correctly. It's just that simple.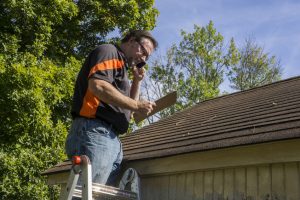 Commercial Claims
As a business or commercial property owner, you have plenty of things to worry about, but getting your claim paid correctly for property damages doesn't have to be one of them.
Commercial property claims can be more complex than residential, requiring more attention to detail and extensive knowledge of commercial and business-type policies. River City Claims Public Adjusters will ensure your position in the claim is protected, the best possible outcome is achieved, repairs needed, potential income interruption, and how to protect your investment in the future. We have experience in significant condominium losses, large marina losses, retail stores, office space, and warehouse losses.
Underpaid or Denied Claims
If you attempted to handle the claim yourself or with the help of a contractor or roofing company and have been denied or underpaid, we may be able to help! Please speak to a River City Claims Public Adjuster; we will evaluate your claim and discuss options, potentially saving you significant unnecessary expenses. We work for you to get underpaid and denied claims paid correctly. Give us a call today at 904-274-4500.
Insurance Claims EXPERTS that work for YOU!
We handle claims about almost any severe property damage, whether flooding from rising waters or burst pipes, roof damage from a storm or hurricane, fires, mold, slab leaks, vehicle impact, or any other unexpected disaster.
Florida is a disaster-prone state, with severe hurricanes, tornadoes, constant humidity, heavy rains, high heat, and plenty of other factors that mean your property will face potential losses at some point. Make sure when disaster does strike; you are protected by hiring a River City Claims Public Adjuster.
Call us today to see if we can help you get the maximum settlement owed under your policy. 904-274-4500.